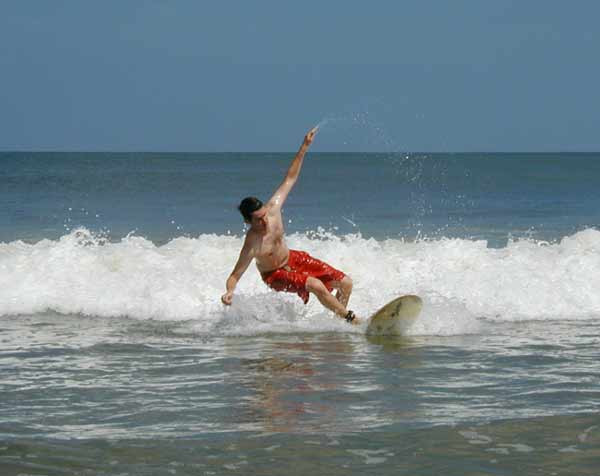 Surfing at Playa Tamarindo

Whether I had much success actually turning on my board.. well, let's just say it was nice to get out there on the water and give it a shot.

However, I will finally admit once and for all that yes, sunscreen is a good and valuable product.  And yes, next time I go out in the sun for extended periods of time, I will use it.

Man, my ass is white.

Bottom is at the end of the day.  It's a nice shot... but the most amazing shots are from sunset coming up on the next page....